Your Virtual Financial Advisor
We specialize in working with people who travel the world in luxury.
These people tend to be elite frequent flyers who are CEOs, Founders, Business Owners, and C-Suite Executives.  We specialize in partnering with these types of people because our founder is one.  Our founder, Derek Notman, has been a Delta Diamond since 2015, started multiple successful businesses, and loves to travel the world.
Committed to helping Elite Frequent Flyers realize their hopes, dreams, and goals through tailored solutions for your specific needs by blending expert human advice with robust technology to save you time and money through our Virtual Financial Advisor CFP© model, empowering you to enjoy life today while still planning for tomorrow.
Our firm has been working as a virtually since 2013, pioneering the Virtual Financial Advisor Movement.  As a Certified Financial Planner© (CFP©) Derek acts as a fiduciary for his clients, legally putting their interests ahead of his or his firms, through objective and expert advice.  Here is a list of people that are already familiar with the work we do and know our commitment to trust, integrity, and accountability is at the core of what we do.
Does all of this resonate with you?
If so, the first step is for us to have a virtual meeting to get acquainted.  If we don't like each other than we will never work well together.
On Track to Achieve Your Savings & Retirement Goals?
Find Out Right Now
No obligation.  No advisor meeting unless you request one.  Instant results.
Meet our Founder
Derek N.H. Notman, CFP®
Founder/CEO
derek@intrepidwealthpartners.com
I was born in Ireland to a South African mother and German American father. I have a passion for world travel and adventure. I grew up in the Midwest in a divorced family and started my journey with money and business when I was just 12 years old.

A few bits about me:
● Triple Citizen
● Delta Diamond Medallion Member (Almost a Million Miler)
● Husband and Father
● Car Enthusiast
● Aspiring Surfer
● Jumped out of a plane, willingly!
● Money nerd
I love helping my clients use their money to enjoy life today while still planning for tomorrow. I help them realize their hopes, dreams, and goals and achieve financial freedom through the leverage of a robust virtual financial planning process.

As a Virtual Certified Financial Planner® Professional I serve clients from coast to coast through my virtual model and specialize helping frequent flyer CEO's, Founders, Business Owners and C-Suite Executives manage their money so they can do what they do best. I am open to working with people who share similar passions and philosophies on life, not to mention people who love dogs!
Please think of me and the Intrepid team as your expert virtual resource. Please contact me with any questions you may have.
Cheers,
Derek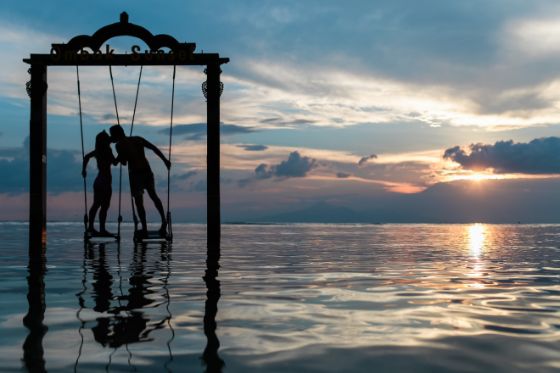 A place to fall in love with your money
and take the path to realizing your hopes, dreams, and goals.